Emtel Airbox "up to"
Emtel Airbox
Emtel Ltd is an Internet Service Provider in Mauritius. It launched its Airbox service on 16 June. One of the advertised key benefits of the Airbox is to provide "Unlimited High Speed Internet". Emtel Ltd prefixes the maximum speed for its service as "up to".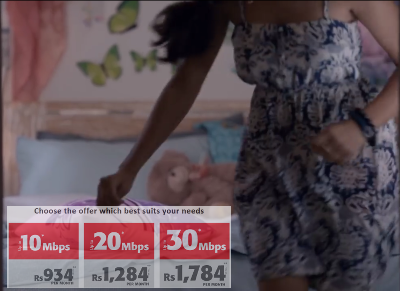 Up to 10 Mbps
The following tests were performed by an Airbox customer with an "up to" 10 Mbps connection:






Up to 20 Mbps
The following tests were performed on an "up to" 20 Mbps connection: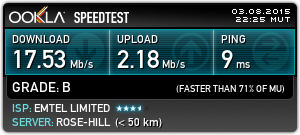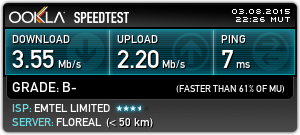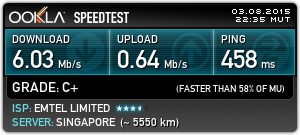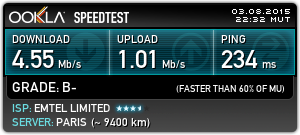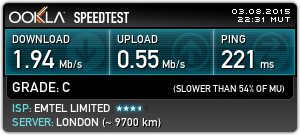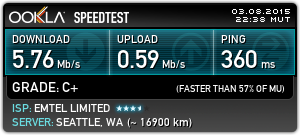 Conclusion
The first two screenshots for each customer were to servers in Mauritius. The upload speeds were slightly above the "up to" upload speed advertised for the Airbox. The latency, displayed in the third and fourth screenshots for each customer, were similar to the average for Europe. The second customer would likely complain about the download speed given that it is not even half the advertised "up to" download speed.